General Meeting
Tuesday, October 8, 2019
John Miller
Stepping Up Your Entomology Game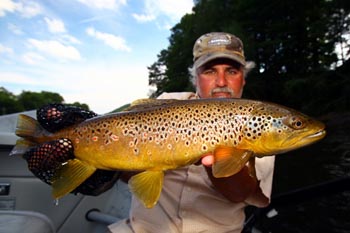 Entomology simplified to identify the various insects trout feed on and in turn make you better at selecting an artificial to match the hatch. By learning the habitats of different insects, along with their behavior and the corresponding fish behavior you will be more effective in catching selective trout that often times seemed impossible before.
John grew up in the Catskill Mountains, in upstate New York. He began tying flies and flyfishing at an early age, perfecting his skills on the Esopus, Kaaterskill, Plattekill, Beaverkill and Schoharie Rivers.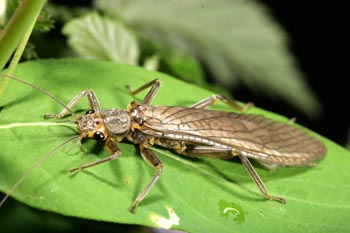 His knowledge of aquatic entomology and photography have enabled him to capture stunning photos that have appeared in several books, including the "Orvis Pocket Guide to Mayflies" by Dick Pobst, "Catching Shadows" by Rich Strolis, "Fusion Fly Tying" by Greg Senyo, "Selectivity" by Matt Supinski, and the re-release of Al Caucci 's "Mayfly ID Guide". John's work has also been in many magazines as well, Catch Magazine, Chasing Silver, Hatches, Fly Fisherman and more. He's also appeared in Fly Fish America as well.
For more than 20 years, John has been a guide and fly-fishing instructor, and an Orvis Endorsed guide since 2002. He mastered his skill of Entomology with colleagues Al Caucci and Bob Nastasi. He guided in West Michigan at The Gray Drake Lodge where he honed his skills at fly fishing for Great Lakes steelhead.
Weather it's steelhead in the Great Lakes or chasing wild trout in the Catskills, you'll find John near some piece of water guiding clients, fooling big browns or photographing the things that trout eat.
---
American Legion Hall
137 New Market Road
Dunellen, NJ
Meetings starts at 7:30 PM
Non Members are always welcome!
---
Trout in the Clasroom
Central Jersey TU Schools
2017 - 2018 School Year
Purnell School, Pottersville
Bright Beginnings, Learning Center Piscataway
Spotswood High School, Spotswood
Watchung Hills Regional High School, Warren
Monroe Township High School, Monroe Township
Alexander Batcho Intermediate School, Manville
Van Holten Primary School, Bridgewater
Angelo L Tomaso Elementary School, Warren
New Road School, Parlin
Middlesex County Vo-Tech, East Brunswick
Perth Amboy High School, Perth Amboy
Edmund Hmieleski ECC, Perth Amboy
Bridgewater Raritan High School, Bridgewater
Warnsdorfer School, East Brunswick
---
News & Events
---
Tuesday, November 12, 2019
Wendell "Ozzie" Ozefovich
Fishing Montana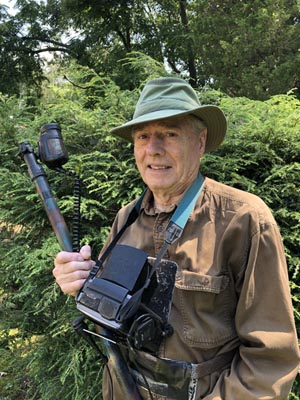 Born in eastern Pennsylvania, Wendell "Ozzie" Ozefovich grew up fishing the streams of the coal mining region. His passion for trout and their world began at age six, when a brook trout fell prey to a garden worm. That passion continues unabated for the salmon and trout he now pursues with fly and rod.
After serving four years in the US Navy, Ozzie spent his professional career in training and course development in the power generation industry. His experience in teaching allows him to discuss the nuances of hydrodynamics and make them understandable.
Since retiring Ozzie has spent considerable time volunteering with the Central Jersey Trout Unlimited chapter where he served many years on the Board of Directors and was the coordinator for the Trout in the Classroom program. He has also worked with the NJ Division of Fish and Wildlife by being involved with kids education programs, stream restoration projects and stream surveys.
In the late 90's Ozzie combined his love of trout and his experience in lecturing with a lifelong interest in movie making. He has produced a series of underwater videos exploring how trout feed, spawn and behave. He has chronicled wild and hatchery trout in their natural environs. His narrated video presentations have opened the eyes of thousands of anglers across the country.
There are currently three dvds available -- Discovery, Feeding Lies, and Trout Vision and Refraction. Video presentations include Atlantic Salmon Fishing-Good Guides and Not so Good Guides, The Life Cycle of the Brook Trout for Trout in the Classroom Students, and Not Just Trout, a banquet presentation which appeals to not only anglers but to non-fishers alike. DVD's are available for sale on www.underwateroz.com.
Wading and drift boat fishing the Missouri River from Canyon Ferry Dam to Pelican Point. I have fished the Missouri River every year since 2002. Besides wetting a line in other rivers in Montana, the Missouri is still my favorite.
Fishing the Anaconda Settling Ponds in the Warm Springs Wildlife Management Area. Normally, one would not think that the nation's largest Superfund site would harbor any fish at all, let alone monster trout. Yet, that is the case at the Anaconda Settling Ponds, located north of Anaconda and fifteen miles west of Butte. I have fished it and it's true, but there is a risk. FYI, google The Anaconda Settling Ponds Fishing Reports.
---