General Meeting
Tuesday, April 9, 2019
Agust Gudmundsson
Fly Fishing Montana on the Cheap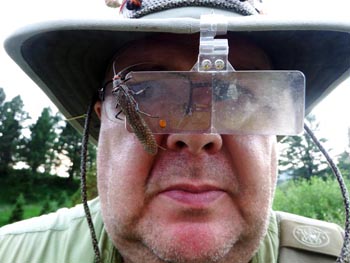 Montana, the last best place. Unfortunately for many anglers it is a far off and exotic place to be visited after winning the lottery. But in reality, it is within almost everyone's grasp, and for a surprisingly reasonable amount of money.
Agust Gudmundsson has been a CJTU member since 1987, and has been visiting the Big Sky state since his first trip with Bill and Andy back in the 1990's. Join him as he explains how to make a Montana fishing trip an affordable reality. He'll also give a preview of what's happening in F&W back here in New Jersey.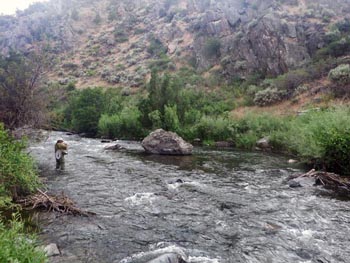 Tuesday, May 14, 2019
Erik Barton - Swinging Flies from a Spey Rod for Salmon and Steelhead
Influenced by his father, Erik started fishing when he was four years old. Previously an avid bass and muskie fisherman, it wasn't until the age of ten when he started to transition into the fly fishing genius that he is today. After his first year of trout fishing on the Musconetcong, he couldn't help but notice how effective fly fishing was for the fishermen around him. It was then that he asked his father for his first fly rod. Within a few short minutes of getting down the basic fly cast, Erik landed his first fly caught fish.
Since that day, fly fishing has encapsulated Erik's life. Every available weekend has since been spent fly fishing with his father on streams near and far, whether it be locally on the South Branch of the Raritan or on the numerous wild trout streams throughout the Great Smoky Mountains. Although some of Erik's favorite fishing is for big wild brown trout on the West Branch of the Delaware or on one of Pennsylvania's fine trout streams, his preferred stomping grounds are found on the Salmon River in New York. Catching big steelhead on a swung fly is truly his forte.
​When he's not fishing, Erik can be found tying some of his favorite flies. Erik specializes in all kinds of salmon and steelhead flies, ranging from big, weighted intruders for winter steelhead to small spey flies for Atlantic Salmon. If he's not tying he's either doing research on anadromous salmonid locations or research on reptiles, one of his other favorite hobbies.
---
American Legion Hall
137 New Market Road
Dunellen, NJ
Meetings starts at 7:30 PM
Non Members are always welcome!
---
News & Events
---
Musconetcong River Cleanup
April 13, 2019
We need volunteers to help with the Musconetcong River Clean-up. This year marked the 27th Spring Clean Up on the Musconetcong River. CJTU in conjunction with the Musconetcong Watershed Association will conduct river cleanup on Saturday, April 13, 2019, from Lake Hopatcong State Park to Finesville, NJ. CJTU will do our annual cleanup of the Point Mountain TCA section of the Musky.
We will meet at the Hunterdon County side of the bridge on Point Mountain Road at 9:00 a.m. We will finish up by noon.
I encourage members to get out and participate in this and any cleanup events because you see the direct effects of our impact on rivers and at the end of the day feel the accomplishment of restoring a small stretch of stream.
- Lou Digena
Rutgers Day
April 27, 2019
Pequest Open House
Saturday and Sunday
April 27 and 28, 2019
---
Trout in the Clasroom
Central Jersey TU Schools
2017 - 2018 School Year
Purnell School, Pottersville
Bright Beginnings, Learning Center Piscataway
Spotswood High School, Spotswood
Watchung Hills Regional High School, Warren
Monroe Township High School, Monroe Township
Alexander Batcho Intermediate School, Manville
Van Holten Primary School, Bridgewater
Angelo L Tomaso Elementary School, Warren
New Road School, Parlin
Middlesex County Vo-Tech, East Brunswick
Perth Amboy High School, Perth Amboy
Edmund Hmieleski ECC, Perth Amboy
Bridgewater Raritan High School, Bridgewater
Warnsdorfer School, East Brunswick
---