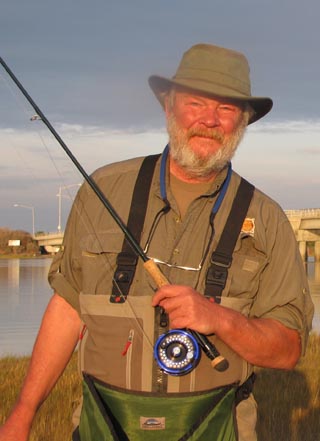 Rod Rohrbach, retired owner of the Little Lehigh Fly Shop, presents his program simply titled "Bugs". Stop being confused by aquatic insects. Rod will provide an easy, humorous, entertaining and understandable approach to entomology for the fly fisherman without the need to acquire a degree in Latin or entomology. You should leave this presentation with a good idea of which fly to use as you fish waterways around the country.
After 30 years as a banker, Rod converted an historic springhouse on the banks of the Little Lehigh into a fly shop. For 15 years he studied this famous limestone's ecosystem while giving hundreds of fly tying and fly fishing lessons and speaking at fishing and social clubs throughout the Mid Atlantic area. Since retiring, Rod spends most of his time camping and fishing around North America.
American Legion Hall
137 New Market Road
Dunellen, NJ
Meeting starts at 8 PM
Non Members are always welcome!